Forget the unreasonable royalties, Qualcomm wants to charge Apple contractors $1.3 billion in "processing and handling" fees
14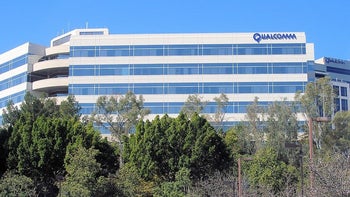 The relationship between Apple and Qualcomm is getting worse by the minute. What started with patent disputes now appears to have become an all-out legal war, with Qualcomm trying to hit Apple and its partners with all the lawsuits its legal team can think of.
Just yesterday, we told you about the unusual
royalty fees Qualcomm is demanding
from the money Apple was paying its assemblers for repairs and recycling. You may have thought that's a bit over-the-top, but not Qualcomm! The chip maker went even further!
It took a deeper dive into the pretrial brief submitted to California's district court (embedded in the article linked above) to find the more absurd demand Qualcomm is making. In the paragraph pictured below, it is stated that Qualcomm has "asserted" that Foxconn, Pegatron and Wistron, the companies responsible for assembling the majority of Apple's products, owe Qualcomm more than $1.3 billion in what the company calls "late charges".

These so-called late charges, according to Qualcomm, are to cover the cost involved in the processing and handling of late payments by the contractors. And you thought the fees online ticket resellers are charging are exuberant!
Basically, Qualcomm is implying that the time its accountants spent processing a few payments cost the company $1.3 billion. Now, we've heard that good accountants are worth their weight in gold, but Qualcomm's must be made of actual diamonds if their time is worth that much.
Of course, any reasonable judge will dismiss such demand almost immediately or force Qualcomm to adjust the number to something reasonable. Still, the fact that it made it there in the first place shows Qualcomm's approach to these lawsuits: throw everything you can and see what will stick.
It appears we're far from seeing the end of the Apple - Qualcomm court disputes. If the demands continue to escalate at that rate, we can't wait to hear what the next case will be about.