Qualcomm debunks the myth that there will be 1.5GHz phones this year
1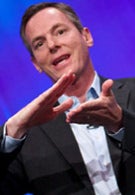 CEO Paul Jacobs has obviously made a lapsus when he announced earlier today that the
third generation Snapdragon chipsets
that go up to 1.5GHz per core, will be in devices by Q1 2011. That, of course, poured a lot of water in the rumor mill and this and that manufacturer were mentioned to out devices with them by year-end.
The third generation of the ubiquitous Snapdragon SoC includes the MSM8260 and MSM8660 chipsets for high-end smartphones, which are dual-core, with each core running at up to 1.2 GHz. Even faster version supporting larger screen resolutions is QSD8672 – two cores humming at the sweet 1.5GHz, which will most likely go into tablets
What Mr Jacobs referred to, were the 1.2GHz MSM8260 and MSM8660 dual-core chipsets, which will be hitting devices by Q1 of next year. The QSD8672 brethren is only shipping to manufacturers in Q4, so it will be mid-2011 when we might see 1.5GHz tablets and, maybe, smartphones.
A sad tear is sliding down our cheek now. Bye, bye, rumor of the week, it was good knowing you,
HTC HD7
, but you have been just somebody's wishful thinking. Well, we guess we'll have to swallow the 1080p video capture and decoding with two cores at only 1.2GHz now.
source:
IntoMobile