Qualcomm blocked Samsung from selling Exynos processors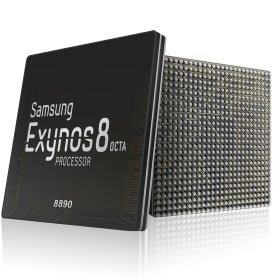 Samsung has proven to manufacture very solid processors. Its Exynos chips have always been on par with the best, and they have produced consistent results that rival those of Qualcomm's Snapdragon. So, in case you were wondering why Samsung doesn't sell its chips to other smartphone manufacturers, safe for some Meizu models, you're not alone.
For a long time the most popular opinion was that Samsung was just trying to protect its chip-making technology, but a new report out of South Korea claims otherwise. According to said report, Qualcomm has blocked Samsung from selling its Exynos processors to other manufacturers.
The report claims that Qualcomm abused a "standard-essential patent" license in order to prevent Samsung from selling its processor to third-party manufacturers for about 25 years. The unfair practice came to light in the Fair Trade Commission's resolution on its case of Qualcomm's abuse of market power.
The resolution by the Fair Trade Commission sates that
"Samsung Electronics has been blocked from selling its modem chipsets to other smartphone manufacturers due to a license deal it signed with Qualcomm."
This new revelation is only a small piece of the puzzle. The Fair Trade Commission already
fined Qualcomm $873 million
after concluding that the chip-maker had used its market position unfairly in South Korea.
source:
TheKoreaEconomicDaily
via
SamMobile