Push To Walk: Sprint's iDEN service set to pass away on June 30th
11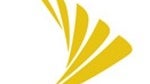 Over a year ago,
Sprint said that it could close down it's iDEN push-to-talk network on June 30th
. Sure enough, a little more than a year later the carrier says that it will pull the plug on iDEN at
12:01 am June 30th
. That means the final full day of service will be June 29th and on that day Sprint will be busy trying to get iDEN customers moved over to its Direct Connect service. According to the carrier, Direct Connect has
three times
the service area that iDEN has.
Sprint says that it will recycle all of the equipment that it can't use once it turns the power off on the iDEN network. That amounts to more than 100 million pounds of equipment that Sprint will be saving from the landfills by recycling things like batteries, radios, cables,
executives
and concrete shelters. The latter will be used to make a composite for roads and bridges. Locations with CDMA and LTE equipment will be left untouched except for iDEN equipment.
On June 30th, Sprint will start shutting down switch locations in rapid succession followed by the powering down of equipment and the elimination of back haul at each cell site. Bob Azzi, Sprint senior vice president-Network is telling all current iDEN subscribers to migrate to Direct Connect now before they lose service. The new service offers 3G broadband capabilities and International Direct Connect offers service all the way to Latin America.
"Sprint Direct Connect is a gold standard in push-to-talk. It comes with the broadband capabilities that businesses and public safety pros need for business applications and social media capabilities on Sprint's broadband CDMA network."-Bob Azzi, Senior Vice President-Network, Sprint
source: Sprint