Promotional deal from U.S. Cellular gives you a plan with 6GB of data for $40 a month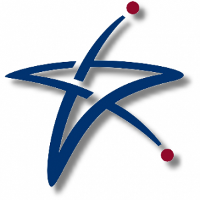 U.S. Cellular has started offering a promotional plan that provides subscribers with unlimited talk, unlimited text, tethering and 6GB of data for only $40 a month. The carrier is going after Verizon as the U.S. Cellular website points out that Big Red offers a similar plan for $20 more monthly. In addition, if you add a new line or port one over from another carrier, U.S. Cellular will slip you a $150 gift card. Switch from your current carrier, trade in a smartphone and your reward is doubled to $300.
Leave your current wireless service provider for U.S. Cellular, and the company will pay your ETF or equipment balance up to $350 per line. And unlike the four major U.S. carriers,
U.S. Cellular still offers subsidized phones and two-year contracts
. For example, with a signed two-year pact, you can pick up the
LG G Flex 2
for a thin penny. The carrier also is offering equipment installment plans, and consumers always have the option of paying the full retail price at the time of purchase.
If you have a tablet, you can add it to your current U.S. Cellular account for just $5 a month. To get that rate, you need to have a Shared Data Plan, sign a two-year contract, and pay up to $40 to activate the slate.
As of the third quarter of 2015, U.S. Cellular had 4.8 million customers in 23 states. That places U.S. Cellular behind Sprint as the fifth largest carrier in the U.S.
source:
U.S.Cellular
via
AndroidCentral