Projector technology on the rise

Projection TVs are long gone but soon we may see the same technology in our cell phones. With optical projectors becoming small enough to be integrated in a mobile phone, the manufacturers can now aim for even slimmer displays. Both Samsung and Sony Ericsson have ideas to replace the "thick" LCD displays currently used in the manufacturing of mobile devices, with old school projection ones.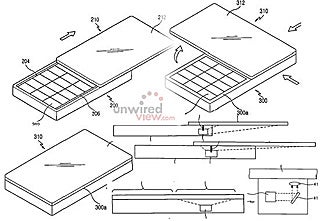 A
patent application
filed by Sony Ericsson gives us an idea of the way the company intends to use the projection technology in a mobile phone. Once the projector produces an image on a given surface, the built-in camera calculates if there are any adjustments to be made. It then sends data to the projector to correct the image in order to achieve the perfect picture.
Samsung, on the other hand, is even hoping projectors will allow 3D imaging in cell phones. By introducing the 2D "
panel type waveguide
" concept, the company does not exclude the possibility of having a three-dimensional hologram screen. The "panel type waveguide" is a reflective plate that absorbs the light beamed from the projector and spreads it evenly on to a surface.
So, as you can see, our phones can soon be producing images via built-in mini projectors.
via:
Cellpassion
and
UnwiredView