Project Spartan goes official: Windows 10's new browser for the modern web (farewell, Internet Explorer!)
19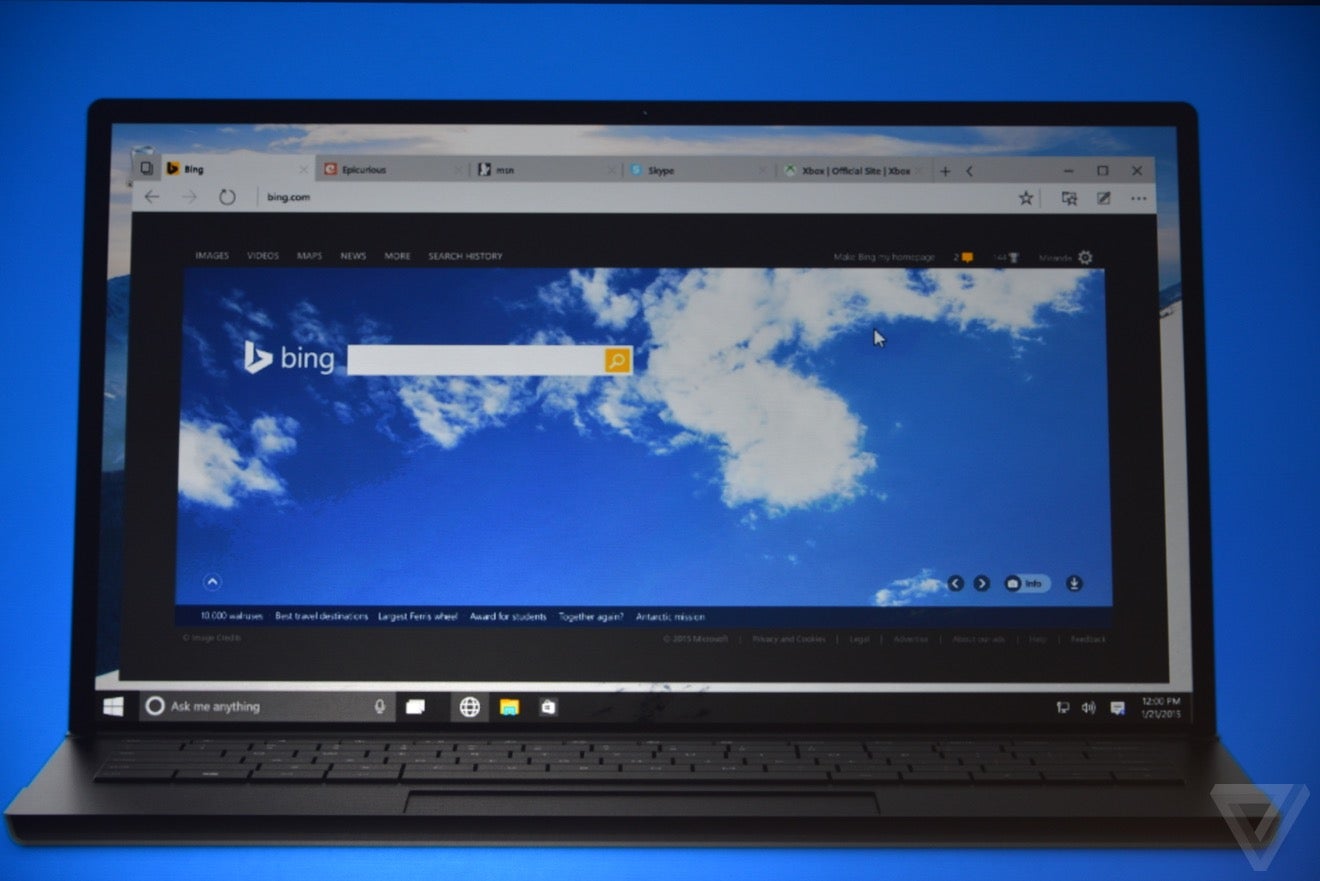 The unthinkable has happened: Microsoft is killing Internet Explorer and switching to 'a new browser for the modern web' (as opposed to you-know-what). Welcome Project Spartan, the official browser of Windows 10.
With a brand new rendering engine under the hood, Project Spartan comes with a fresh new look and feel: simple, flat, modern, it feels right in the context of Windows 10 and the new universal applications.
Project Spartan boils down to three significant new features, and we'll start with what we liked most.
Cortana integration with instant results
Yes, Microsoft's smart assistant is everywhere in Windows 10, and - luckily - Project Spartan is no exception. Cortana will kick in when you write something with contextual significance. Just start typing weather and you'd be able to see the weather forecast midword. Type 'Delta' and you'd get info about your upcoming Delta Airlines flight without the need for an actual search. Sounds familiar to Google's custom search snippets? It is, but it looks even faster, and we'd say that the team at Mountain View has a lot to be worried about. Cortana even pops up to show you more info about places: directions, contacts, restaurant menus and more.
Note-taking
You can now write notes right on top of web pages in Project Spartan, which is a neat feature. Best of all, you don't need a pen to do this - you can just jot down notes and draw on the screen with your fingers. Plus, you can add comments anywhere on a webpage. All of this doodling gets saved and can be easily synced with OneNote, and shared with others.


Reading mode
Most good browsers nowadays have some form of a reading mode that formats out all but the article you're reading so you can focus easier on what's important. Microsoft, however, has gone one step further and brings a reading list like what you have in apps like Pocket. That list syncs across phone and tablet, keeping a neat cabinet of all your yet-to-be read pages.
And the final awesome touch that we want to highlight is that you can also right click on words to get a definition right in the Project Spartan browser. Not quite Google Translate (and we're curious to see whether there'd be an option for automatic translation of pages in different languages), but very useful.
Project Spartan release date?
All of this awesomeness will take a while to ship on actual devices, but luckily we're not speaking about years here. Rather, Microsoft is promising that Project Spartan will arrive to Windows 10 devices in 3 to 5 months.
source: Microsoft
Images courtesy of TheVerge.