Project Mayhem brings Android ICS to Nokia N9
17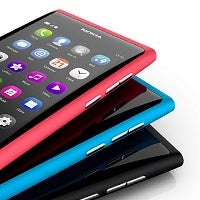 The first and only Meego-running handset, the Nokia N9, never got the chance to become famous as Nokia launched it in limited markets, and for those now feeling left alone with an N9 in a world full of Android comes Project Mayhem. The goal is simple - port Android 4.0 Ice Cream Sandwich to the Nokia N9 and see how Android runs on a Nokia phone.
Project Mayhem is bound to spark interest - after all Nokia is still the company that sells most phones globally, and Android is the most popular contemporary smartphone platform. That's a combination many dreamed to see in action.
Well, this here build of Android 4.0 is an alpha version, so you'd need to be very, very careful applying the instructions or you can brick your device. It's the first stable release, and grants nearly full Android functionality. There are some minor annoyances like the accelerometer responsiveness and choppy YouTube playback.
The rest though is working good - multitouch is also functional, and it shows actually that a handset with a pretty run-of-the-mill hardware like the N9 can run ICS fairly well. The Nokia N9 packs a third-gen TI OMAP 3630 single-core chip, has 1GB of RAM and a 3.9-inch AMOLED display. Hit the source link below for the detailed instructions and check out the video demonstration.