Privacy Blocker for Android may protect you from Big Brother
3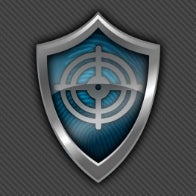 Modernday smartphones are "smarter" than they have ever been. We relyon them more thаnever and trust them to store our personal information even thoughthis might have negative consequences under certainconditions. Well, not everybody seems to be worried about that rightnow, but we are sure some folks out there are pretty concerned abouttheir sensitive data and their privacy.
If you areone of those people who have the disturbing feeling that Big Brotheris watching them, having Privacy Blocker running on your Androidsmartphone will probably make you feel much more secure. The app hasbeen designed with one thing in mind – to expose the applicationsinstalled on your smartphone that might pose a threat to yourprivacy. Many of the most popular apps from the Android Marketalready exist in Privacy Blocker's database, and the program canactually let you know which ones may make your information availableto third parties.
PrivacyBlocker works by decompiling the targeted application, after which itdoes some digging through its source sniffing out potentiallyunwanted code, and then recompiles the application again. This shouldbe the reason why Privacy Blocker is keeping the processor quite busywhile it is doing its thing. Even though the application is still inits early days, it seems to be pretty good at what it is supposed todo.
If PrivacyBlocker sounds like the app for you, you can get it through theAndroid Market. It is currently on sale for $1.99 for a limited timeand will run on any device powered by Android 2.0 or higher.
source: Android Authority