Pricing for Microsoft's Zune Pass is being lowered, but it's also dropping a beloved feature
15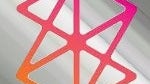 In today's rough and tumble economy, we're always delighted to see lowered prices for specific services, which allow more people to easily accept and take grasp of it. But when it's going to be accompanied with the demise of certain features, it might not sit too well with some people – even with its newer pricing. Well, that's what Microsoft's popular
Zune Pass
service is going to be experiencing now that they announced some new changes that will go into effect starting
October 3rd
.
Jumping down in price from $14.99 per month to an easier to swallow rate of
$9.99
per month, the new pricing just might nudge some hesitant people to finally cave in and sign up – plus, it's going to be available to
Canadian Zune
users as well. However, what's not cool is the fact that the Redmond-based company is axing the option to
download 10 songs
that users can choose per month and keep for life. Instead, new users will be subjected to only the unlimited streaming option that the service offers.
For those who are currently on the $14.99 per month plan, they can choose to remain
grandfathered
into it – meaning, they'll still have the unlimited streaming option and 10 free downloads per month. Naturally, it's undoubtedly a double-edged sword for those who have been on the service for some time – but then again, they'll simply have to make the choice for themselves.
If you're not a current subscriber and wish to pay the higher pricing, then you'd better hurry up and sign up for the $14.99 per month option before it's gone for good.
source:
Zune
via
Mobileburn