Price drop to $199.99 on-contract is in the pipeline for the HTC Rezound come January 9th?
10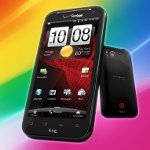 Venerable smartphone maker
HTC
has seen its fair share of great times in the industry, but very recently, the
competition has proven to be a taxing thing
for the Taiwanese based company. At this point, it's difficult to say how well or often consumers are scooping up its products, but to stir things up, it seems that they might be getting a boost from its Verizon portfolio.
When you look at the premium priced Verizon smartphones, the Motorola DROID RAZR, Samsung Galaxy Nexus, and
HTC Rezound
all sit atop at the higher-than-normal price of $299.99 with a 2-year contract. In this kind of economy, $300 for any smartphone is really rough, so in order to spur sales, we normally see price reductions.
price drop
coming to the HTC Rezound. From the looks of it, starting on
January 9th
, Big Red will be reducing the price of the Rezound by $100 – bringing its total tally to
$199.99 with a 2-year agreement
. Furthermore, it looks like the
HTC Rhyme
is also seeing a slight cut in price to $149.99 starting on the same date.
Obviously, some people are going to be happy with the expected price cuts, but it's still anyone's guess if it'll make an impact in the long run. Time will surely tell in the long run.
Thanks to our anonymous tipster!