Premium quality audio downloads expected soon on iTunes
2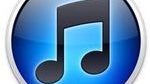 For the second time since its launch,
iTunes
is expecting a boost in the quality of the music in its library. Back in January 2009,
Apple
gradually started doubling the bitrate of all songs to 256 kbps, which is considered a bit above average even by today's standards. Reportedly, Apple and some other digital music retailers have started discussions with record labels over the distribution of audio online in
24-bit formats
. The upgrade may possibly come at a premium price and it is almost guaranteed to eat up a bigger portion of your device's storage. In return, an improvement of that kind would be welcomed by audio enthusiasts since 24-bit audio offers higher dynamics and has the potential to sound even closer to the original studio recording.
Producers have been encoding music using superior, lossless, 24-bit audio formats for a long time, but what the users actually purchase through the iTunes store is a compressed 16-bit version of the track. And why not? Actually, the vast majority of the music, which is distributed online, comes in a lossy 16-bit audio format in order to speed-up downloads and to keep the file size low. Average Joes cannot tell the difference anyway, which begs the question how the people may be convinced to pay the extra price tag.
Another downside is that neither the iPhone 4 nor any iPod is currently capable of 24-bit audio playback, even though the latest versions of iTunes handle it flawlessly. Do not expect to notice any difference on your cheap multimedia speakers or your good ol' earbuds either. Lets hope that a solution to the problem is in the works and will be implemented in the iPhone 5, the iPad 2, and the next generation of iPods.
source:
CNN
via
Engadget