Potential Project Fi subscribers might have to wait unil mid-summer to start the service
4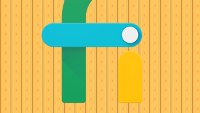 Google's MVNO Project Fi offers consumers
unlimited talk and text for $20 a month
. Data is priced at $10 per GB. Customers receive a refund for any data not used during a month, and overages are billed at the same $10 per GB rate. Project Fi subscribers have to use a
Nexus 6
that is specially equipped (via a Google provided SIM card) to run over the networks of both T-Mobile and Sprint. The phone will determine which carrier has the strongest signal at any given moment, and will employ that signal. Over 1 million verified Wi-Fi hotspots will also be used for voice, text and data.
The only way to become a Project Fi customer is to be invited to join. Some of those who were invited have already received the necessary Google SIM card, and have been using Project Fi. These early adopters are said to be very happy with the service. Others have responded to the MVNO's rollout by seeking an invitation from Google to join the service.
Google has sent out an emailed letter to those seeking to join Project Fi, telling them they are balancing the need to keep the service "high-quality" with its goal of expanding the number of subscribers using the service. In the letter, Google estimates that it will take until the middle of the summer before everyone interested has an invitation to Project Fi. The tech titan also adds that it soon will offer a way for those interested in the service to check on their status.
If you've been waiting to hear from Google about your Project Fi invitation request, be patient. It sounds like Google will be getting back to you in the weeks ahead.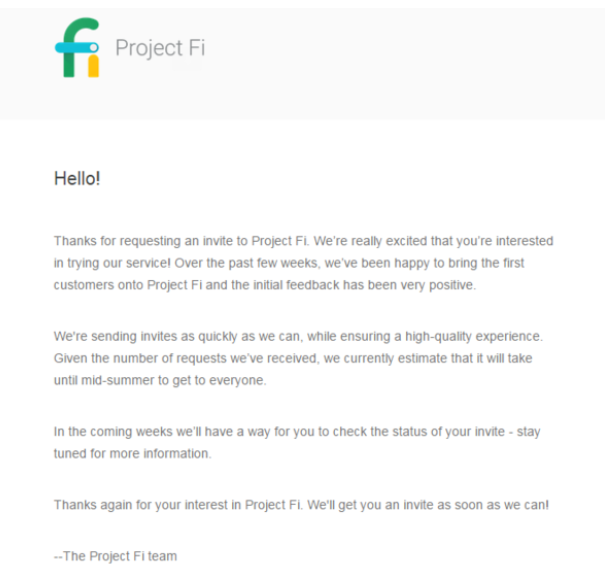 All consumers interested in Project Fi should receive their invitation to join the MVNO by the middle of the summer
source:
AndroidCentral