Porsche Design Huawei Mate 30 RS is here with its leathery back and astronomical price tag
9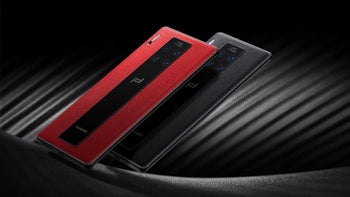 As per usual for Huawei flagship announcement events, the regular duo is accompanied by a fancier version of them carrying the Porsche Design name. Today is no different,
the Mate 30
and
Mate 30 Pro
are now official and so is the Porsche Design Huawei Mate 30 RS (quite the name). Obviously, this device is not meant for the mass market but instead for those that want a more luxurious smartphone experience.
The Mate 30 RS is based on the Mate 30 Pro with some cosmetic changes on the outside and some on the inside. The rear of the Mate 30 RS carries a familiar look. The camera assembly is part of a black stripe that's taking up the middle of the back and is quite similar to that of the Mate 20 RS. Again, on both sides of the stripe there's genuine red or black leather depending on the model. Of course, the inspiration for the design is coming from Porsche sports cars.
The unique look will definitely stand out among flagships today but probably won't fit every taste. On the front, we have Huawei's new Horizon OLED display that curves around the device almost vertically. Unfortunately, the top is still mostly taken up by the wide notch that houses the face unlock sensors and front-facing camera, as well as the new gesture sensor.
On the inside, the Mate 30 RS is almost identical to the Mate 30 Pro. It has the non-5G Kirin990 SoC but this time it's paired with 12GB of RAM and 512GB of storage. Nothing but the top specs for this baby, right?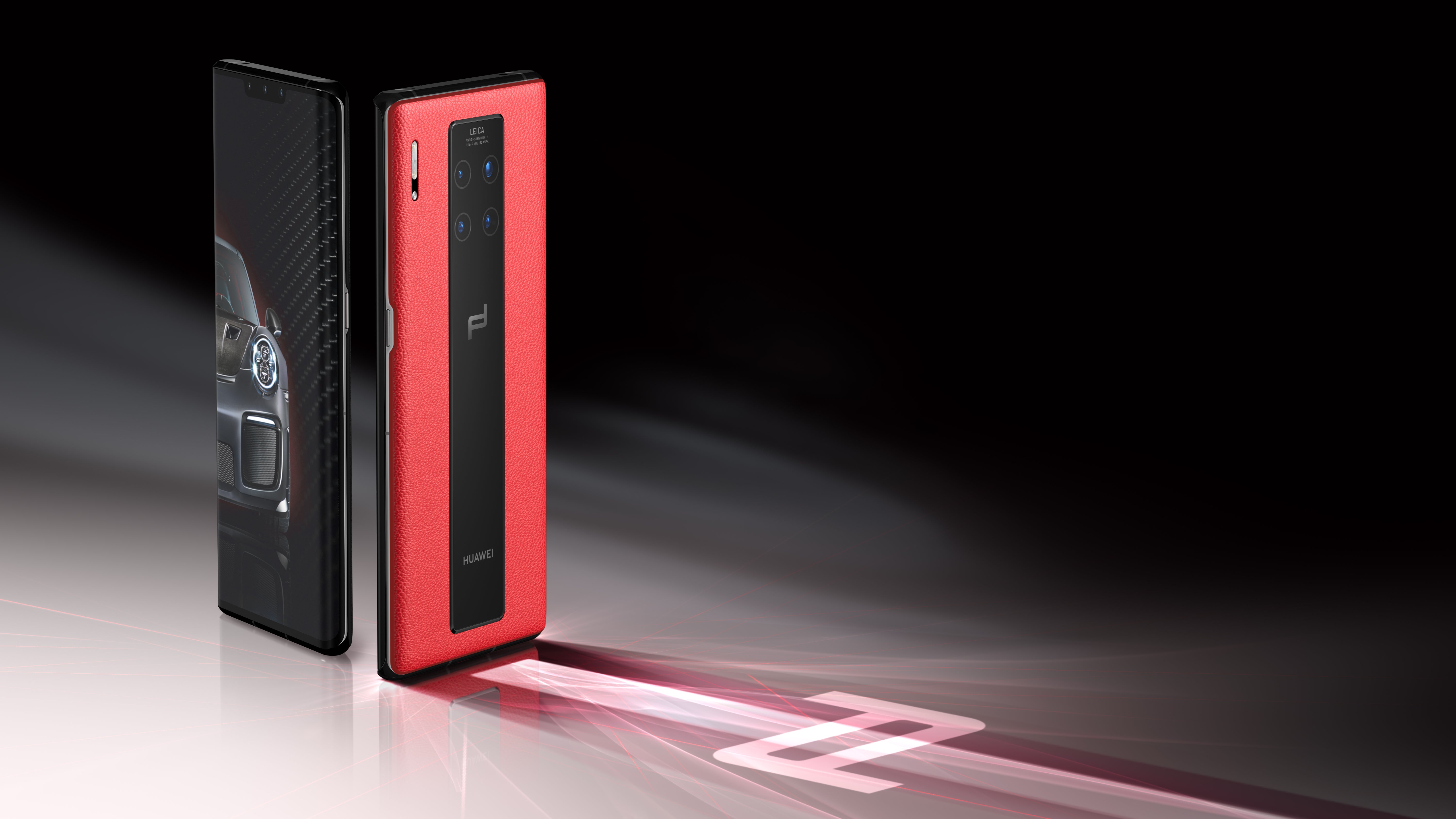 When it comes to software, there's a small treat for Porsche Design fans in it as well. That comes in the form of custom icons and wallpapers to remind you that you're using something different from the crowd. Of course, the biggest caveat about the Mate 30 RS's software is that for the time being it doesn't come with Google's apps, including the Play store. This means you'll have to rely on Huawei's own ecosystem of apps for the functionality of the device. Needless to say, that's a major drawback.
What's more shocking about this smartphone, however, is its price. Huawei and Porsche Design are obviously adamant that very few people will buy this luxury product and have priced it at 2095 Euro. That's about $2320. For $300 less you can buy the Samsung Galaxy Fold, which will gather more looks if that's your goal when purchasing a smartphone.
As with all Huawei smartphones, the Mate 30 RS won't be making an official debut in the US, so you probably wouldn't have seen one in the wild anyway. This phone is a hard sell in the best of times, but currently, it's hard to imagine who will go for it. And yet, it's here.
Recommended Stories