Popular puzzle game The Room Three goes on sale for the first time: get it for $2
5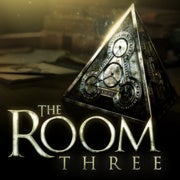 Popular puzzle game The Room Three is now on sale on the Apple App Store for less than half its original price: you can now get it for just $2, down from the original $5 price.
Lured to a remote island, you must draw upon all your puzzle-solving ability to navigate a series of trials devised by a mysterious figure known only as
"The Craftsman"
. The Room Three leads you gently in the gameplay with easier to solve puzzles, followed by more complex ones. Probably the most notable element of the new game is its tactile response that comes different with different elements you interact with.
The Room Three is a lot about dealing with various objects and you can rotate, zoom and examine dozens of artifacts to discover their hidden secrets. It features a haunting soundtrack with dynamic sound effects that contribute to a very immersive experience.
Unfortunately, it seems that the game is only on sale for the iOS platform, and not for Android. We'll keep a watchful eye and update this story if the same deal appears for Android. Meanwhile, you can get the game at the link below.