Poll results: what you think about the new iOS 10 widget screens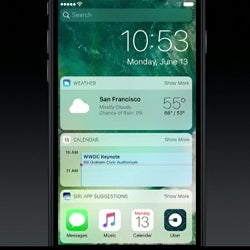 So, iOS 10 is coming and with it, a number of (overdue?) improvements, among which larger notification cards and widget screens! And widgets, especially 3rd party ones, are still a fairly new thing for iOS. Sure, developers have had almost 2 years to play with them now, but the mere fact that widgets can only be placed in the notifications shade and nowhere near homescreens seems to kill their usability for many users. As a result, the concept is not very well developed.
With iOS 10, users will get a widget page right on the lock screen, and a widget screen right next to the homescreen, so the little information cards should definitely become a bit more popular! Still, we were curious what you think about the current widget system, as it is on iOS 9, and whether you are excited about what's coming. Here's what readers voted on!