Would you buy the global equivalent of the Sony Xperia Z4?
68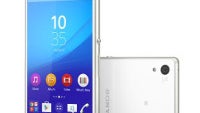 At some point in the past few years, Sony decided internally that moving to a 6-month refresh cycle for their flagship Xperia line makes sense. That way, their flagship would always have best or near-best in class for every major internal component, and never have their devices temporarily under-powered compared to what their rivals have i nstore. Better yet, they could sell it to consumers as a fans-centric move – "We slave away so that you have the latest available at pretty much any point in time".
Not everyone necessarily likes this approach
, but it's a fact that Sony is sticking to its decision. The just announced Xperia Z4, which is exclusive to Japan, but is expected to also launch globally under a different name (and possibly with slightly adjusted specs), confirms that notion, it being a fact some 7 months after the Xperia Z3. As can be expected, such a short time frame, even in an industry as fast-moving as the mobile, isn't quite enough for any major improvements, and yet – improvements there are.
Indeed, we've got a considerably better, Snapdragon 810 octa-core chipset with a superior graphics unit, a new wide-angled, 5.1-megapixel front-facing camera, and Android 5.0 Lollipop on board – and all of this is nestled within a thinner-than-ever-before, 0.27-inch (6.9 mm) body.
Is that enough to compel you to buy it?