Poll results: Which of the phones announced at CES 2016 did you like the most?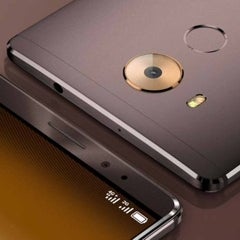 CES 2016 has come and gone, and all the major phone announcements are now behind us, that is why we asked you last week which of the handsets that were presented there tickled your fancy the most. Somewhat surprisingly, Huawei's big
Mate 8
6-incher got the accolades of our 1876 respondents, earning 44% of the vote. The phone has already been announced for Asia, but Huawei thought it prudent to showcase it on the world's biggest electronics expo as well. Next in line is the first phone with Snapdragon 820, the LeTV Le Max Pro, followed by the amazing value of the 5.5" metal
Honor 5X
.
The biggest cohort of phones came actually came from Huawei, the world's third-largest handset maker. Granted, it mostly rehashed units that had already been released in its homeland, but since it used CES to announce an official entry in the US market, everyone listened and paid attention. That's especially true for the
Honor 5X
, which starts selling for $199 by the end of the month, and offers slim metal chassis, 5.5" 1080p display, dual SIM slots, and a 3000 mAh battery, as well as the full suite of AT&T and T-Mobile 4G frequencies. Yep, Huawei's direct sales push in the US will be
under the Honor tag, just as it happened in Europ
e, because, well,
the Huawei brand doesn't sit well with the feds just yet
.
We also got
the first phone announced with Snapdragon 820, the LeTV Max Pro
, though this one likely won't be coming in the US this quarter, if at all, at least through any official channels. There were other interesting handsets bandied about at CES 2016, in the low- to mid-range segment, so take your favorite pick below, and tell us why in the comments.