Poll results: Which case type do you prefer for your phone?
16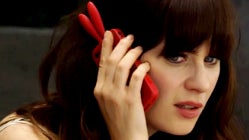 As a lot of phones go in a case sooner or later, we were curious to ask you last week about the type of case each of you prefers to place on their precious handsets, as there are many kinds out there, ranging from simple bumpers to designer stuff - where we encompass not only Swarovski-encrusted or Burberry patterns, but also anything unorthodox.
While this means that often our endless fights and arguments over this and that phone design concept become moot the second we put a case on, it has also given birth to a veritable cottage industry with billions in accessory revenue.
It turned out that the majority of you are using the tried-and-true soft silicone cases, which wrap snugly around our phones, and yet are thin, light and give extra traction. Those are some of the cheapest options to protect your phone, too, so that might explain their win as well. Next in line are the rugged cases, as well as those plastic shells that seem to be a favorite of iPhone users, and then come simple bumpers. The side flips have won the hearts of only about 6% of our respondents, while the rest of the case versions command even less preference.