Poll results: What is it that is holding Sony's lower-ends back?
35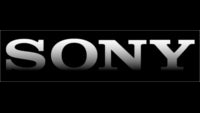 Last week, after Sony confirmed that the financial year is looking even gloomier than earlier in the year, we decided it's time to poll you, the community and prospective Sony buyers: What it is it you felt is holding back Sony's lower-end devices (the ones mainly responsible for the poor performance of the company)?. And you spoke up.
As we expected and have often pointed out in our reviews of non-flagship Sony devices, the way the company prices those simply undermines their visibility and viability to consumers, especially if you consider that those are targeting a very price-sensitive portion of the market. An overwhelming 42% of you agree that this is the main reason Sony is under-performing. The second largest group, with over 16%, seems to feel that those devices'
visibility
precisely is the reason they aren't selling well -- Sony simply isn't marketing them aggressively enough, and, as they say, out of sight - out of mind. With 10.44% and 10.09%, respectively, the two next larger groups suggest that low resolution screens / poor regional availability are to blame for Sony's financial woes. You can see the rest of the split below.
In conclusion, there's a theme to your opinions: Sony isn't investing enough in making it slower-ends accessible and visible in enough markets, while, at the same time, charges the few people that do nevertheless notice them too much. It's no surprise, then, that its low- and mid-range suffered a defeat, and we, for one, agree with your assessment.