Poll results: Samsung's Gear S3 Frontier leads the charge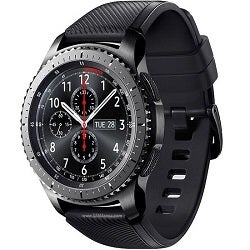 With Android Wear taking a bit of a backseat in the smartwatch competition for 2016, the
Apple Watch
Series 2 and
Samsung Gear
S3 are the two top dogs for the wearable market this shopping season. While Apple's updated watch has been on the market for a minute at this point, Samsung is prepping to finally launch the
Gear S3
in the US on November 18.
The Gear S3 packs all of the traditional features you'd come to expect in a smartwatch in 2016, with some of the most notable ones including the ability to use it to make mobile payments with Samsung Pay, built-in GPS, and a rotating bezel that allows you to intuitively interact with the user-interface. However, perhaps the most notable aspect is the fact that the Gear S3 comes in two main variants - the Classic and the Frontier. The Gear S3 Classic features a design that resembles a fancy, high-end wrist watch, whereas the
Gear S3 Frontier
is made to be more rugged and sporty.
We recently held a poll here on PhoneArena to see if you (our readers) would be purchasing the Gear S3. We had a lot of votes come in for this one, but with a final count of 350 votes (37.08%), it looks like most of you will be purchasing the Frontier flavor. One hundred and sixty-four of you said that you'd be waiting for the reviews of the Gear S3 to come out before you handed over any of your money, and 160 voted that they'd be getting the Gear S3 Classic.
All of the final results can be found below, and if you didn't get a chance to participate in this one, be sure to leave a comment down below to let us know if you'll be getting the Gear S3, and if so, which model.