Poll results: If given the chance, would you pick the Note Edge over the Note 4?
14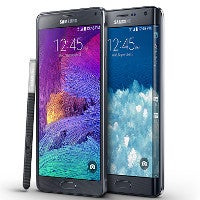 If you thought that the
Samsung Galaxy Note Edge
is nothing more than a concept phone that is doomed to fail, you might be surprised by our latest poll results. Quick refresh:
On Monday we invited you to speak up
and share your preliminary opinion on the Note
Edge
and, more specifically, whether you'd pick it up over the Note 4 if given the chance.
As it turns out, we pretty much have a tie – 36.92% of you claim they'd go for the Edge over the Note 4, while 37.77% of you say they'd much rather stick to the beaten path and go for the Note 4. The remaining quarter (25.31%) of votes are attributed to folks who are undecided as of yet – or those of us that would rather first try out the Edge in person before making a final decision.
Quite frankly, we didn't expect this to be so close. Sure, the Note Edge is unique and quite interesting, but in our time with it, we didn't really get a kick out of using the auxiliary screen to its right. What's more, the Edge is also $100 more expensive than the Note 4, at least when talking about 2-year plans (it'll cost $399.99 with AT&T, for example). With everything else on the hardware side of the equation being essentially identical, Samsung will probably be looking at a comparatively harder sell.