Poll results: How many Watch units do you think Apple will sell this year?
34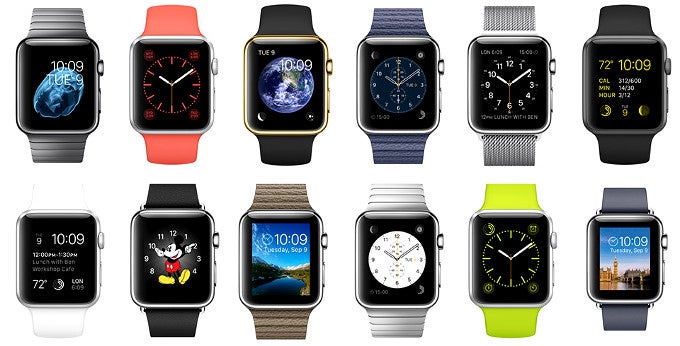 Analysts are all over the place when it comes to predicting the
Apple Watch
sales for the year, ranging from 8 million to more than 40 million units, with the average consensus being 22.47 million, as you can see in the snippet below.
Our quick back-of-the-napkin calculations indicate that Apple could sell 20-30 million timepieces this year, based on polls that one in ten iPhone users has expressed willingness to buy it when it lands. With about 300 million compatible iPhones currently in circulation - iPhone 5, 5c, 5s, 6 and 6 Plus - this returns 30 million potential buys at the upper range of the prediction.
Naturally, not everyone that expressed interest is going to buy it, but even if Apple sells "just" 20 million or so, when you multiply such a number with at least $200 profit per timepiece, that still returns a princely $4 billion in Apple's cash coffers this year from the Watch alone, vindicating each and every cent that went into its R&D in the last four years, if all goes well.
The company is being pretty conservative with the initial batch, though,
allegedly ordering 3 million Watch units to suppliers
, treading the waters lightly. If it senses real interest, though, these numbers could quickly go into overdrive. The majority of our 1713 respondents thinks that Apple will sell less than 10 million watches this year, while about 30% say sales will be between 10-30 million, where the average analyst forecast lies, and just about 10% predict more than 30 million Apple Watch units sold, which is at the high end of the clairvoyance spectrum.