Poll results: How important is Optical Image Stabilization to you when looking at a smartphone camera?
15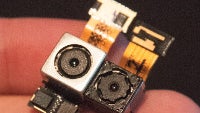 With some in the community voicing their displeasure over the fact that HTC, for example, dropped Optical Image Stabilization with its new HTC One M8, we felt like we needed a more general consensus, especially a fair number of flagships still ship without the feature to this day. That includes Sony's Xperia Z2, Samsung's Galaxy S5, Apple's iPhone 5s, and others. So are fans just overreacting, or are people genuinely interested in OIS?
That's what we set out to gauge in our Monday poll
. And now is the time to examine the results, and arrive at some sort of a tentative conclusion (i.e. nobody is claiming that this is a 100% representative -- if anything, most consumers don't even know what OIS is and why it's good for both videos and stills). Anyway, it turns out that the majority of you (59.95%) regard OIS highly, while 37.01% of you feel like it's a nice extra. This means only 3.04% of respondents feel like OIS is a waste of manufacturers' resources. Resources, which, the 3-percenters seem to say, are better spent elsewhere.