Poll results: HomePod gets little love, but supporting Spotify might fix that
15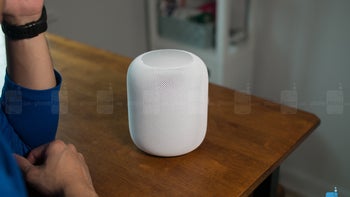 The Apple HomePod is out and reviewers and early adopters are all enjoying its spatially-calibrated audio. It's an impressive piece of hardware for sure, but it suffers from a couple of limitations. It's no surprise that Apple released a product that is locked to its ecosystem — HomePod can only stream music from Apple Music. But the point is driven further by the fact that there's no aux jack and you can't connect to it via Bluetooth. You only get to send audio to it via Apple's AirPlay.
With its omnidirectional audio and deep bass, the HomePod is great on sound, but the fact that it is so deep in Apple's ecosystem understandably ticks some people off. So, we decided to ask you:
Would you buy the HomePod if it worked on 3rd party streaming services like Spotify, Google Play Music, Deezer, Pandora, et cetera?
And here are the poll results: