Poll results: Do you think that the Nexus brand is getting overpriced?
31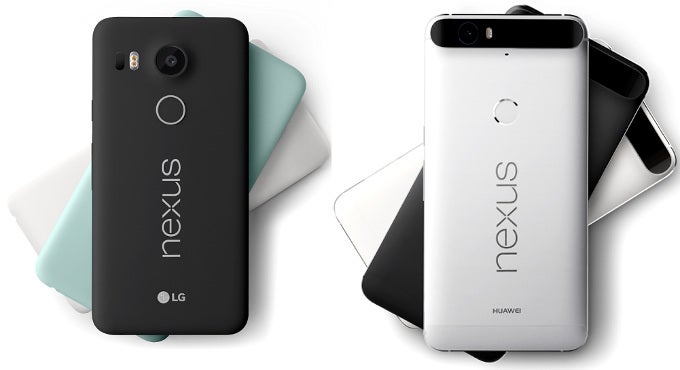 Google spoiled us with the $300
Nexus 4
and the $350
Nexus 5
, selling those two editions near cost in order to get the respective new version of its Android mobile OS to as many hands as possible. Those happy times seemed gone for good with the Nexus 6, and now the Nexus 5X and
6P
come to reconfirm. The 5X is again made by LG, like the 4th and 5th Nexus editions, but starts you off at $379, and that's for the paltry 16 GB version, whereas in line with tradition this Nexus doesn't offer a memory card slot for storage expansion.
It only gets worse from here, though, as for the first time Google introduced a second Nexus to go along with the LG one, made by Huawei. The 6P offers a more premium chassis, a larger, higher resolution display, and faster chipset, as well as 32 GB of storage in its basic version, but starts from $500, too, a price that seems to steep for a Nexus-branded phone.
Granted, this year's editions are no-compromise phones, with a brand new 12.3 MP cameras that has a sensor size more akin for a point-and-shoot compact camera than a mobile phone. Still, compared to its previous editions, the Nexus line seems to have hit a fork in the road, and taken the more expensive route. That is why we asked you yesterday if you think that the Nexus brand is getting overpriced, or is it still worth it for what the 5X and 6P offer. Well, the jury has spoken, and just 20% of our respondents are happy with having a more souped-up Nexus for more money, while most of you think that the line is getting expensive, though 30% think that's only the case abroad, while the US pricing is fine.
| | | | | | |
| --- | --- | --- | --- | --- | --- |
| | Nexus 5X 16 GB | Nexus 5X 32 GB | Nexus 6P 32 GB | Nexus 6P 64 GB | Nexus 6P 128 GB |
| US | $379 | $429 | $499 | $549 | $649 |
| UK | £339 | £379 | £449 | £499 | £579 |
| EU | €479 | €529 | €649 | €699 | €799 |
| Italy | €479 | €529 | €699 | €749 | €849 |
| New Zealand | NZ$759 | NZ$849 | NZ$1099 | NZ$1199 | NZ$1349 |
| Canada | C$499 | C$559 | C$699 | C$749 | C$849 |
| Australia | A$659 | A$739 | A$899 | A$999 | A$1099 |
| Japan | ¥59300 | ¥63400 | ¥74800 | ¥80800 | ¥92800 |
| India | ₹31900 | ₹35900 | ₹39999 | ₹42999 | ₹47999 |