Poll results: Do you even mobile payments? (Apple Pay/Android Pay/Samsung Pay)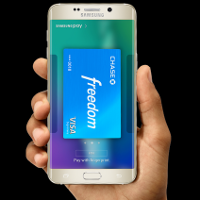 Do you remember beepers? Depending on your age, you might have not even heard of what a beeper is, in which case you may as well follow
this rabbit hole
and get acquainted. In any case, the reason some people draw a blank when beepers are mentioned is that they're extinct. Pretty much completely. A rather ancient form of communication in today's world, the beeper no longer makes sense.
The above is true of dozens upon dozens of gadgets and technologies. And if you were to look at what the big boys in the smartphone industry—Apple, Google, Samsung—are doing lately, you'd think that another rather outdated piece of technology is on its way out: credit and debit cards. Even good ol', hard cash. In general, we refer to this new paradigm simply as mobile payments, though each of the majors has its own name for it: Apple Pay, Android Pay, Samsung Pay. Shocker, we know.
As with any emerging technology, however, wide enough adoption for the required level of future propagation isn't guaranteed. And while mobile payments are still, objectively speaking, in the early stage, we were wondering if they're already getting the job done for our readers. Readers, who're generally more tech-savvy than the average Joe.
So we asked
, and we now have the results.
For starters, compared to the rest of the world, the users in the United States are far more likely to be already making use of mobile payments, not least because availability outside of the country is still almost non-existent. A bit surprisingly (at first), Samsung Pay appears to be the most popular platform among participants, which can be explained by the bigger number of Android than iOS users among you. Check out the full split: