Do you even mobile payments? (Apple Pay/Android Pay/Samsung Pay)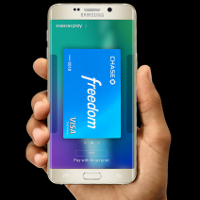 You may want to argue that mobile payment platforms such as Google Wallet have been around for ages (in technology terms), but the reality is that it was Apple that really got the industry focused on this new paradigm. Shortly after,
Google introduced Android Pay, and Samsung—Samsung Pay
. As can be expected, with so much investment and such wide support going for mobile payments, it's (hopefully) only a matter of time until this new way of paying for stuff receives wider adoption.
But just how widely adopted is it right now? That's what we're wondering today, and by now regulars will know the drill. It's poll time! Instead of limiting ourselves and you to just one platform, however, we're going full out, listing all three major solutions—specifically ones that have the best fighting chance in an industry so ruthless. So whether you're an iPhone user, or Android/Samsung fan, your opinion matters.
For some extra
insight
, we though we'd split the poll options into two categories: US and the rest of the world. So if you're not living stateside, please indicate so. We'll do the bean counting later.