Poll results: Can the smartwatch be a success by just being an extension of your smartphone or does it need to be a stand-alone device?
28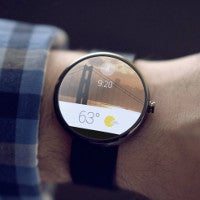 At the beginning of the week we asked you whether you feel like the smartawtch needs to be more like what Samsung is doing with the Wi-Fi/3G-enabled Gear S, or a tethered, companion device (like pretty much every other smartwatch on the market) in order to be a success.
First off, our impression that wearables are not that hot of a topic proved to be right on the money -- just under 1,100 of you cared enough about them to cast a vote. Of those ~1,100, 45.68% feel that smartwatches can be a success in their current incarnation -- as slave devices to your smartphones -- while 41.28% think they need to be independent like the aforementioned Gear S. The remaining 13.04% are undecided, and that can at least partially be attributed to the fact that smartwatch vendors haven't done a very good job of explaining what a smartwatch is, and what they're hoping for it to be.
See the result for yourself. Were you surprised?