Poll: iPhone users, if you were to use an Android phone as a daily driver, which would you go for?
33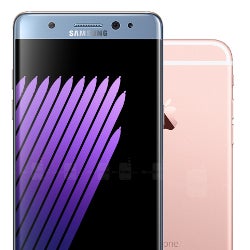 The eternal battle of Android versus iPhone may still be silently brewing, but it's mostly calmed down nowadays. Years have passed, both systems have matured in their own way (in fact, getting closer and closer to each other with the latest iterations), and plenty of users out there have had enough time to choose their preferred operating system and know exactly why they like it.
Of course, there are also those that can't really imagine not owning both, so they would usually rock two phones, or a combination of Android handset and iPad, or iPhone and Android tablet – it all depends on how the gadgets are used. All in all, we do trust that there are a lot of smartphone geeks out there, just like us, that have made it a point to spend a lot of time with various smartphones and form lengthy opinions of them.
So, we wonder, for those of you that usually rock an iPhone, what would your go-to Android phone be? If, hypothetically, you absolutely can't use an iOS handset anymore, which of the many Android ones would you instantly decide to pick up?