Poll: Would you prefer a Space Black or a Deep Blue iPhone color?
31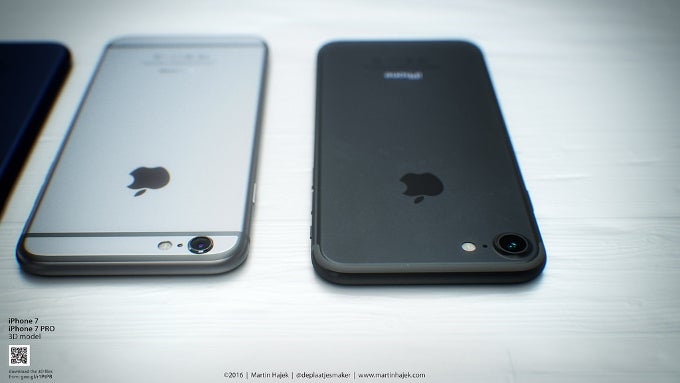 For the past few weeks, we've been hearing various rumors about a new color that's going to be replacing the current Space Grey finish in the iPhone 7 lineup. First, rumors claimed it would be a "
Deep Blue
" variant. Later, however, leaksters said that it's not Deep Blue, but an
iPhone 5
-style of blackout, called
Space Black
.
Of course, there's still some time before the actual launch of the iPhone 7 and we can't be sure which of these rumors (if any) is closer to the truth. But we did drool a bit when we saw
a few immaculate renders
, showing us what the next Apple handset could look like if it's painted all black.
But we are curious – if the iPhone 7 does get a new color, which one of the rumored finishes would you like it to be?