Poll: What is it that is holding Sony's lower-ends back?
81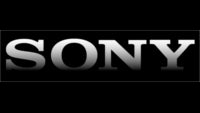 Most of you probably haven't heard yet, but after a period of profitability,
Sony has once again revised its financial forecasts for the current fiscal year
significantly, and now projects a $1.7
billion
loss. That's actually four times more than what its latest forecast indicated ($465 million), and obviously means that things aren't great with its mobile division, which has been essentially singled-out by the corporation as the culprit. According to Sony, the main reason for the loss is lower-than-expected sales of its lower-end smartphones, and despite its Mid-Range Plan (MRB), which aimed to "achieve a significant sales growth". As you can imagine, no such objective was crossed off Sony's list.
Having had the opportunity to get personally acquainted with a number of lower-end Sony devices over the past year, we have an idea or two as to why its devices aren't getting the attention that Sony wants them to. Perhaps the biggest problem continues to be that Sony's pricing model is out of sync with what competitors, especially in Asia, bring to the table. This is only compounded by the fact that the company is having a truly hard time distributing its devices in regions that are likely less sensitive to price (USA). Some would argue that rehashing the same design language over and over again is also problematic, while others, still, would assume that Sony's overly-conservative approach towards skinning Android may be a critical, but not commercial success. And what about you? What would
you
say it is that's holding Sony's lower-ends back?