Poll: Do you play Pokémon Go?
39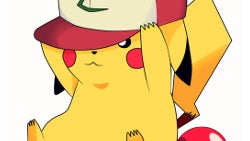 Pokémon Go — the mobile game that took the world by storm in less than a week. Niantic and Nintendo may have expected it to be somewhat successful, but the influx of new players still caught them off-guard, as the developers struggled to keep the servers up during the initial hours.
It was also surprising to see how many people would be so addicted to the AR game from the get-go that they'd be ready to forgo sane judgment, putting themselves and others at risk, when hunting for Pokémon while driving or looking for them in bad neighborhoods at late night hours. Additionally, there are the odd stories where someone's house got turned into a "gym" by the game, which means that person gets strangers stomping around and hanging out on their lawn on a daily basis now.
But even when a thing goes viral and it seems that the whole world has went nuts for it, there are still those that pay no mind to it and barely notice its existence, and there are those that hate it with a passion and would never touch it with a 10-foot pole. When it comes to Pokémon Go, which one are you?