Police can now read the messages on your phone at will
16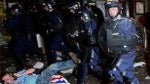 A ruling of the California Supreme Court declared that if you are suspected of any wrongdoings, police officers can read the messages on your phone without needing a warrant. It's yet to be seen how this decision, part of the
People versus Gregory Diaz
case, will be implemented in practice and in the different states.
Here's the explanation of this court decision:
"The majority opinion, written by Justice Ming Chin, cited precedents from the U.S. Supreme Court, saying the contents of a cell phone are like the contents of clothing or a cigarette pack found on a suspect's person. The U.S. Supreme Court has found that those types of searches do not require a warrant under the 14th Amendment to the Constitution, the court said."
There is a rather different opinion, though, formulated by Associate Justice Kathryn Mickle Werdegar:
"Never before has it been possible to carry so much personal or business information in one's pocket or purse."
We're not particularly sure that we like the fact police officers are now able to access our text messages at will. Not that we have something to hide, but still we don't appreciate it. Your opinion?
source:
Yahoo