Pokemon Go updated for iOS and Android; no this is NOT the update you're waiting for
7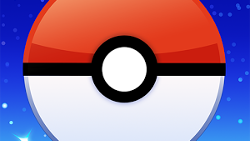 Pokemon Go was updated yesterday on iOS (to version 1.17.0) and Android (version 0.47.1). But this is not the update that most players were hoping for. That update,
which is expected to include the 100 so-called Gen. 2 Pokemon
, features like Player vs. Player battles, trading, and the ability to raise Pokemon babies (replacing Pokemon egg hatching) is expected to take place next month. One
rumored date for the update is December 7th
.
The update that was pushed out yesterday rolls out the game to eight new markets. Those include Bahrain, Israel, Jordan, Kuwait, Lebanon, Oman, Qatar, and the United Arab Emirates. Those living in these countries can head to the Google Play Store now and install the game. The update also includes a fix for a bug that allowed the Egg-hatching cutscene animation to be visible from the map view. In addition, minor text flaws were corrected.
Adding the additional new markets should result in a flood of new Pokemon Go players in the Middle East. With the addition of these markets, the number of Pokemon Go players should show some growth in the weeks ahead.

Pokemon Go receives an update although not the major one players are looking forward to
source:
RedmondPie