Pokemon Go for iOS receives update to version 1.0.1; fixes privacy issue, improves stability, more
6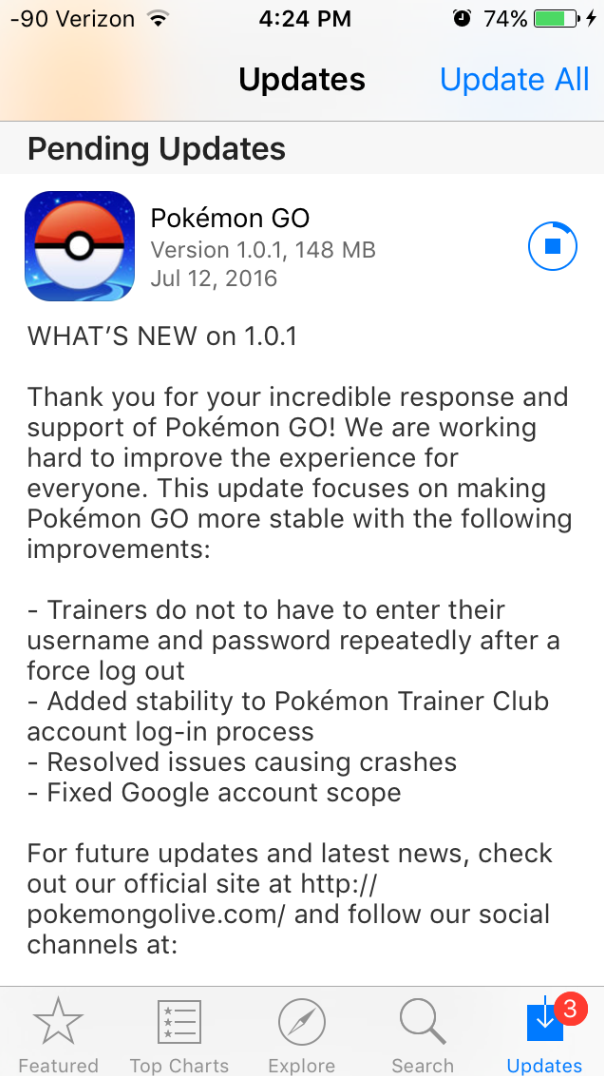 Version 1.0.1 of Pokemon Go has been released
You might have noticed that an update to Pokemon Go has delivered version 1.0.1 to your iOS device. With the update, there is a major change in the permissions requested when installing the app. No longer are players asked to give up full access to their Google account. Instead, the game just wants to "Know who you are on Google" and to "View your email address." Now, the game's creators can see only your basic profile information.
Niantic says that it never intended to ask for full access to your Google profile and only wanted your Google User ID and email address., Once the error was spotted, it went to work on the update and the speed of its appearance seems to bear this out. Existing players will automatically shift to the new permissions and do not have to make any changes.
The update also makes the game more stable and exterminates bugs that caused the game to crash at various times. And to make things smoother, after suffering through a forced lock out, trainers won't have to resubmit their username and password.
Pokemon Go has become a phenomenon, a welcome distraction from the horrific events that we have seen plastered on the Evening News. Right now, people of different ages, backgrounds and races are all getting together to play a game, thus proving that we can all get along.
source:
TechCrunch