Pocket for Android gets text-to-speech, not coming to iOS
15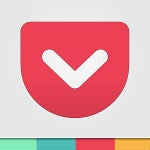 Can we all agree on something: Reading is for suckers, right? We all appreciate that you come here and read the stuff that we write, but life would be better if everything could be read to you, right? Well, that's the idea behind Pocket's new update for Android which brings text-to-speech (TTS) options.
The new feature is called "Listen", and it's designed to have the Pocket app read to you. So, anything you save to Pocket can be read later, if you want, or now it can be read to you later. That's not a bad option, especially for longer articles. The feature is built on Google's TTS API, which allows apps to hook in and easily offer text to be read to users. In the update log, Pocket does point out that iOS doesn't offer this kind of API, so this feature will not be making its way to Apple's platform.
The update also includes some bug fixes for various devices, and some minor features or tweaks, including better options for managing site subscriptions.