Pocket Casts 7.0 makes it easier to listen to exactly what you want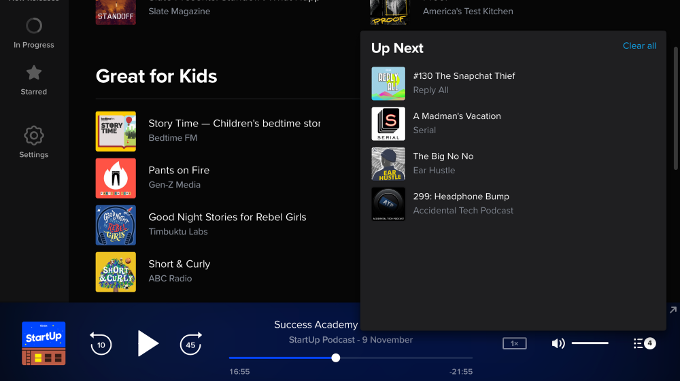 Pocket Casts 7.0 wants to make it easier for users to find exactly the podcast they want and listen to any episode, regardless of whether or not they've subscribed to the feed or not. From top to bottom, the app looks better and offers a better workflow, but there is one change that some users may need to watch out for.
All of the changes in Pocket Casts 7.0 are aimed at creating a better workflow for users. First off, if you search for a podcast, you no longer have to subscribe to that podcast in order to see the past episodes. Instead, you'll see all the episodes right from the start and be able to get a better idea of what to expect from that feed. Additionally, Pocket Casts has added the option to search through a podcast feed in order to find a specific episode of the pod quickly. And, your Up Next list will sync seamlessly across all of your devices. Like many other apps, Pocket Casts has adopted a bottom tab bar for navigation which they say is "tailored for big phones where reaching the top is sometimes a monumental effort." Lastly, Pocket Casts has added a Listening History record so you can easily look back at what podcasts you listened to and when.
One change that could be a bit awkward for users that are fighting against device storage or data limits is that Pocket Casts 7.0 makes it less easy to tell what episodes you have downloaded to your device. Previously, if an episode wasn't downloaded, the icon next to it would be a down arrow indicating you need to download it, while a downloaded episode would have the Play icon. Now, all episodes have the Play icon and you'll have to make sure there's the green check mark under the episode title to ensure you have it downloaded. Just a small thing that could cause issues if your device doesn't have a lot of storage or if you want to avoid using your mobile data to stream a podcast, but something to pay attention to.
The update is live now for iOS and desktop and is in beta for Android.