PlayStation emulator removed from the Android Market, Google claims "content policy violation"
3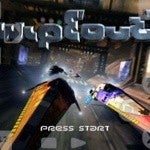 psx4droid, a popular PlayStation emulator for Android, was pulled out from the Market because of "Content Policy violation".
This app may very well be the first casualty of the upcoming
Sony Ericsson Xperia PLAY
, although a few other emulators - among them FPSe, which also provides emulation of PlayStation games - are still available in the Android Market.
One suggested reason for psx4droid's removal is that this emulator is using the source code of another app called PCSX without having its GPL license.
It's reported that current users of psx4droid won't face any problems using the emulator, even though it's no longer available in Google's app store. Also, it is claimed that the developer of the app is hoping to find a way to return it to the Android Market.
source:
Twitter
and
mobiputing
via
Electronista