Plants vs Zombies 2 will launch on iOS tomorrow
10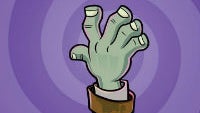 The wait is almost over for those looking to get some awesome Plants vs Zombies 2 action. At least, the wait is almost over for iOS users, those on Android will have to keep waiting. PopCap has announced that Plants vs Zombies 2 will officially be released on iOS tomorrow.
PvZ 2 has had a rocky road to release. It was originally scheduled for release in
early 2013
, then it was delayed for a new
release in July
, but that had to be
pushed back
for more testing. The game has been in testing in
New Zealand and Australia
for a few weeks now, because the team wanted to make sure the online components and in-app purchases all worked smoothly.
PvZ 2: It's About Time will be moving away from the paid model used in the original PvZ and move to a free-to-play model that will rely on in-app purchases for revenue. PopCap has been careful to make sure that the game is still fun and accessible even for those who don't spend any money though, and make sure that in-app purchases don't break the experience.
As yet there is no word on when to expect the Android version.