Pixel Watch vs Gear S4: that's going to be an intense battle!
8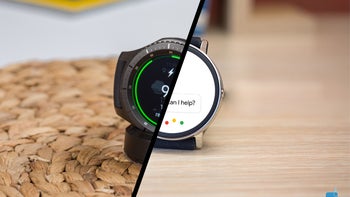 We're expecting a couple of major entries in the smartwatch niche late this Summer. Well, none of them have been confirmed, so we are going off of rumors here. The devices in question are the alleged
Google Pixel Watch
, which we've been hearing a ton about, and the
Samsung Gear S4
, which would be pretty much on time to refresh the successful Gear S3.
Of course, one will be the showcase device for what the new and improved Wear OS (previously Android Wear) can do with its Google Assistant on board and — hopefully — snappy user experience; the other will continue improving upon Samsung's Tizen platform, which sometimes feels heavy, but makes up for it with a lot of useful features.
We were wondering — if both of these become reality, which one would you be more excited about? Well, according to our poll results, it's going to be a heated battle! Granted, the Gear S4 is slightly in the lead here, but hey — if the Pixel Watch comes in with a bang, it may change these results.