Pioneer pioneered a Lightning-powered portable speaker for iPhones and iPads
0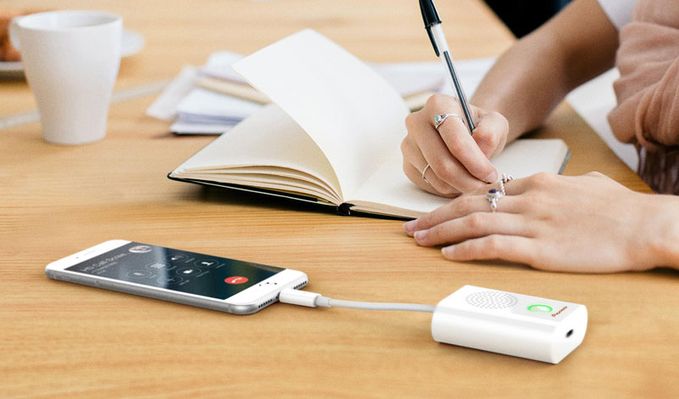 Pioneer is launching a new accessory for iPhones and iPads called Rayz Rally. It is the first Lightning-powered portable speaker on the market, and it is intended to serve mainly as an easy-to-use, pocket-size conference call system.

Now, when we say that the Pioneer Rayz Rally is powered by Apple's Lightning interface, we mean that literally. Instead of having its own battery, the speaker draws power from the device it is connected to, so the user doesn't have to worry about keeping the accessory charged. Of course, this also means that it will shorten your iPhone's battery life a bit, but a Lightning port at the bottom lets you recharge your phone even while using the speaker. The same port can be used to connect the Rayz Rally with a Mac or PC for conferencing.

Using the Rayz Rally is meant to be a piece of cake – once the device is connected to an iPhone or an iPad, all sound from the mobile device automatically goes through the miniature speaker. Тhere is just one button to handle tasks like playing and pausing music or muting/unmuting the sound during a call.
The full potential of the new Rayz Rally speaker unfolds with Pioneer's free Rayz companion app, available on the App Store, which enables more detailed settings and software updates. The Lightning-powered speaker itself is offered on Apple's online store for about $100 – somewhat steep, in our opinion, given the fact that
a decent Bluetooth speaker costs about the same
. But then again, Pioneer's speaker was tailor-made for clarity in conference calls and requires no charging, so it might gain its fans within a small market niche.