Pictures show mystery Android tablet in North Korea; Google takes note
22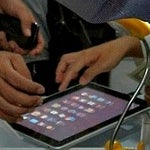 At an electronics trade fair in North Korea where approved technology was on display, a
mystery tablet
made an appearance. A picture shows Choi Cheol Min of Chosun Computer holding in his hands, what looks to be a tablet running Android on a 10 inch screen. The trade fair took place in the capital of Pyongyang, and information about the device is hard to obtain. There is a clue in the form of a box that reads Samjiyo, spotted in the background. This is a North Korean tablet introduced in June.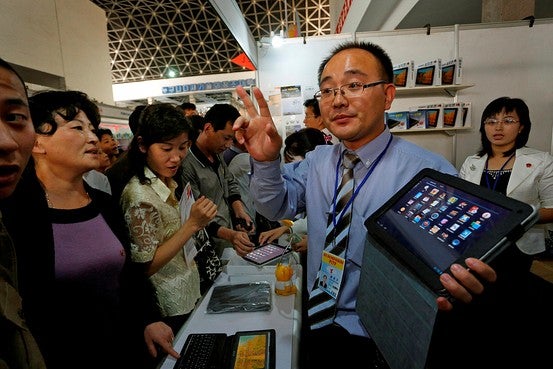 What is this tablet being displayed in North Korea?
Since North Koreans are not allowed access to the internet, we'd imagine that while Android is running the tablet, you are not going to find Google applications on board. And unlike the
Amazon Kindle Fire
, you probably can't purchase content. Speaking of Google, it seems that Google's Seoul office has taken a keen interest in the picture. Not that Google could do much about this because after all, Android is an open source OS. There would be a violation only if the tablet runs proprietary applications like
Google Play
or
Gmail
.
Another picture from the event shows U.S. dollars changing hands in the purchase of the tablet. So let's see if we get this straight. In North Korea, capitalism is taboo but they accept the fruits of it (U.S. currency) for a product with its technological roots in the states (Android). It's a crazy, crazy world we live in.
source:
WSJ
AndroidCentral