PhotoForge2 for iPhone Review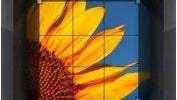 There was a time when manipulating a photograph was a cumbersome process. You needed to spend quite a bit of time splicing cutouts and working with chemicals, and if you didn't like the result you had to start all over again. Luckily, that time is no more – photography has gone digital, Photoshop has become a household word, and even an absolute amateur can edit a photo with a few clicks and the right software.
There is an iOS app called
PhotoForge2
and editing images is what it excels at. Priced at $2.99, PhotoForge2 can do many of the things that you would expect out of a desktop-grade program and it does not require you to be an expert in order to use it efficiently. The app appears to be best suitable for beginners, but some photography enthusiasts or professionals might actually find it useful too.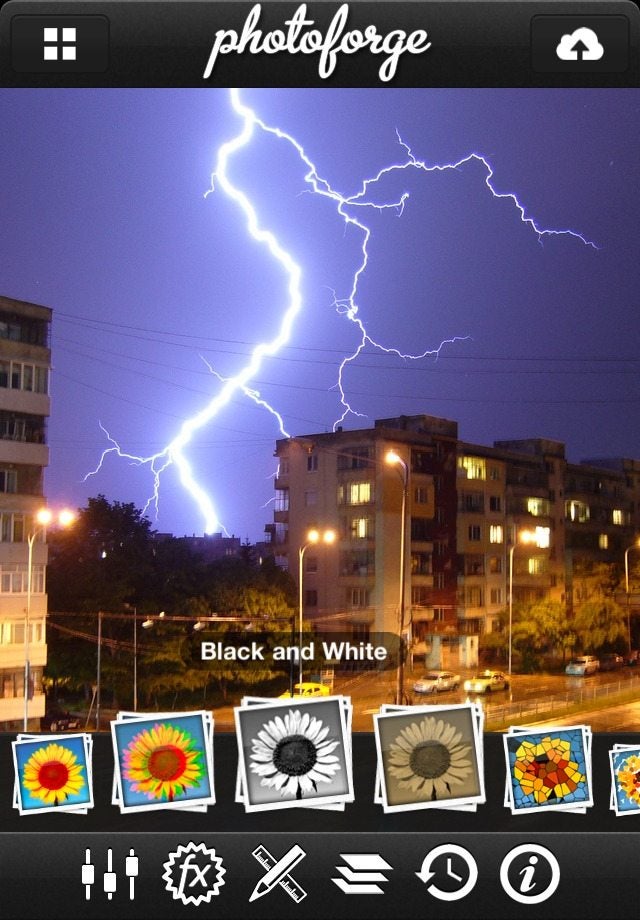 The list of tools in PhotoForge2's arsenal starts with the basics – it lets you crop, flip, or rotate an image, as well as to adjust its brightness and contrast levels. If you want to take things a bit further, a wide variety of filters and effects can add that extra special look to your photos, and tweaking the color balance can make images look as natural as they can or as extravagant and flashy as you want. PhotoForge2 also supports
layers
, which can have their opacity and blending modes adjusted, so putting several images together in a creative way is also possible. Another useful feature of the app is that instead of offering just a basic Undo button, it lets you easily jump to any stage of the editing process through a special menu bar with thumbnails of the image after every modification.
Oh, did we mention that PhotoForge2 can be actually
pretty fun to play around with
? If you are willing to pay an additional $1.99, an extra feature called
Pop! Cam
will be unlocked adding another set of professional looking filters and lens effects, to the tools currently available in the app. You can still try out the feature for free, but the changes that it makes cannot be saved. The best thing about Pop! Cam is that it has a button that applies a random set of effects to the image, and the results can be quite amusing. We cannot hide that we spent quite some time hitting that button and sharing the modified images with our friends. Speaking of sharing, PhotoForge2 has the ability to email your modified photos built in. You can also easily upload images straight to your favorite social network or online photo sharing service.
Now that we have covered pretty much all of the good stuff, it is time to mention that as potent as it is, PhotoForge2 is missing quite a lot of features that have been omitted for one reason or another. It is really strange to see
no support for brushes
– an essential component of every piece of image editing software. In other words, PhotoForge2 will not let you fingerpaint. It would have been great to see the ability to add text to the photos as well, but sadly enough, the feature has been skipped. Working with layers is pretty tricky and definitely not as easy as doing so on a desktop computer. There is also no ability to select, cut, or copy sections of layers – something rather basic for an otherwise versatile application. The good news is that many of these features should come with future updates, as it is mentioned on its iTunes page.
Despite its shortcomings, PhotoForge2 seems to be a decent photo manipulation tool, and playing with it can be quite fun. The selection of tools that it offers is pretty broad considering that the app is meant to run on a handheld device, and amateur photographers might find it very useful to have in handy. However, we cannot hide that there is a lot more to be desired before we can call PhotoForge2 a professional tool. At this time, it is only good for basic to intermediate image editing, and it is the future app updates you should be looking forward to. If you are willing to get PhotoForge2 anyway, the application costs $2.99 and the optional Pop! Cam feature can be purchased for an additional $1.99.
PhotoForge2
for iPhone [iTunes link]