Phone manufacturers may soon be required to place radiation warning labels on their products
19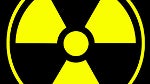 Congressman Dennis Kucinich has introduced a new bill that concerns us, the users of mobile devices, as well as the manufacturers of those devices. The Cell Phone Right to Know Act, as it is called,
would require manufacturers to place radiation warning labels on their phones, thus letting people know if they are purchasing a phone with relatively high, or low levels of radiation. While we can certainly live with our phones having one more label on them, we're sure that the industry won't be thrilled by the introduction of the bill, as the open presentation of such kind of information may drive potential buyers away from certain models.
However, this is not the full extent of the Cell Phone Right to Know Act. It would also create a new national research program that will be studying the effects of cell phones on health. Plus, it will require the Environmental Protection Agency to update its quite outdated SAR ratings (Specific Absorption Rate). All of this aims to let users know that while there isn't a proven link between cell phone radiation and brain cancer, there might be such.
We'd like to remind our readers that no conclusive statement can be made yet, as to whether or not cell phones have negative impact on human health. Research in this area is still ongoing and there's good amount of possibility that it may take at least a few years until such a conclusion can be made.
source:
DennisKucinich
via
Cnet