Philip Falcone of LightSquared to step down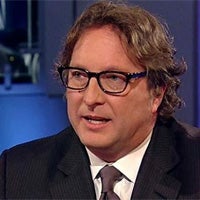 Time is running out for Philip Falcone to come up with a plan that will address the $1.6 billion loan LightSquared is in debt for. As we told you at the beginning of the month, the lenders who own that debt said they would give Falcone's Harbinger Capital until 10:00 a.m. on April 30th to
strike a deal to restructure Harbinger's 96% equity control
or they would force the company into bankruptcy.
The debt holders feel that Falcone is an obstacle to moving forward with negotiations with both the FCC and opponents of LightSquared. While Falcone has said in the past that he disagrees with the contention that he is an obstacle to negotiations, according The Wall Street Journal, Falcone is now expected to "eventually" step down. Because of this concession, it is now being reported that both sides have agreed to a one-week extension on negotiations.
With Falcone no longer at the forefront, the hope is LightSquared will be able to obtain an extension around 18 months to 2 years to renegotiate with the FCC and eventually bring their service to fruition.