Pentagon says no orders for BlackBerry devices have been made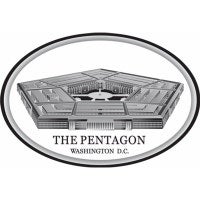 A couple days ago, a report came out of the Department of Defense which talked about a new network of 100,000 devices,
80,000
of which were said to be BlackBerry devices. The assumption was made by most media outlets that this meant the Pentagon would be buying new devices, but now the Pentagon is clarifying and saying that no orders have been made.
In fact, it seems that no orders are planned to be made; and, the 80,000 BlackBerry devices that will be used are devices that the Pentagon already has in use. The real story actually doesn't have much good in it for BlackBerry, because the whole point of the new management system in the Pentagon is that it will be cross-platform and support a variety of Android and iOS devices. There has been no word about future purchasing plans, but obviously the Pentagon wouldn't build a cross-platform system if it didn't intend to expand the use of non-BlackBerry devices.
The bad assumptions from the original reports led to a number of "BlackBerry is saved" articles from various sources, and those reports likely had a direct impact on BlackBerry stock jumping from $9 a share to almost $11 today (though it has already started dropping). Even so, there are still analysts who are positive about BlackBerry because of new CEO John Chen's focus on
BlackBerry Enterprise Software
rather than consumer handsets.