PayPal wants to be the easy way to make mobile payments
1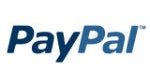 There are a lot of apps vying for a piece of the mobile payments pie. There are a ton of different services for making payments in physical stores from Google Wallet, to PayPal, to Square, but PayPal wants to do more than that. PayPal wants to be your default checkout method when buying something on your mobile device.
The service had been in beta under the name PayPal Access, but now it has been officially launched under the name Log in with PayPal. The idea is for PayPal to basically replace the myriad login names and passwords that you have across all of the shopping websites that you come across. According to PayPal, almost half of customers will abandon a purchase online is because they can't remember their login credentials for the site, and Log in with PayPal would fix that by giving customers just one login to remember.
Log in with PayPal would also serve as a way to confirm a person's identity for merchants. The idea is that PayPal wants to be the bridge of trust between customers and merchants. You've likely already used PayPal to pay for a purchase online, but it has always been by logging in with your full credentials. Log in with PayPal would only require users to login with their PIN numbers.