Path 3 brings private messaging and inane ways to spend money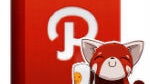 Path is the epitome of why social networks are so hard to do. The app is actually really good, and has a ton of nice features. It's designed well, and offers a great experience... if your friends use it. Of course, that's a big if, and one that plagues a number of social networks. At least with Twitter and Google+, if your friends aren't there, there are interesting people to follow, but Path doesn't have that fallback. Still, it keeps moving forward, and Path 3 has added private messaging and a couple silly ways for you to spend money.
The part of the update that is actually useful is the
private messaging
, which lets two or more friends share text, maps, media, and voice messages. The other side of it is really just an attempt by Path to monetize the service with in-app purchases. In order to spice up your messages, if emoticons won't do the job, now you can use
stickers
. The update comes with 2 packs of stickers for free, but any others will cost you a dollar or two. Similarly, if you can't be bothered to open up Instagram, Twitter, Flickr, or any of the other myriad apps that allow you to put
filters on your photos
, you can also do that in Path, but once again you'll have to pay a bit to use them.