Patent trolls have sucked $500 billion out of US companies so far, Boston University study reveals
9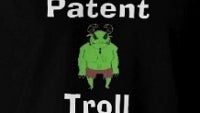 Amidst the
lawsuits flying around in the mobile industry
between Apple, Samsung, HTC, Google, Motorola, Microsoft and the like, it is easy to forget the bigger picture of just how broken the patent system is overall.
Researchers from Boston University have found out that publicly listed companies have been sued by "non-practicing entities", or the so-called patent trolls, to the tune of $500 billion in settlements since 1990.
The amount is breathtaking for companies that feed on nothing but loopholes. The average comes to about $25 billion per year, but in the last four years that figure has climbed up to $83 billion, so if someone does the same measurement in 2020, we might
hit a cool trillion given away to patent trolls
in this decade.
The
reform bill that the President signed the other day
only addresses the first-to-file issue, and doesn't really give long-term solutions to the boatload of unneeded, ambulance-chasing patent lawsuits that only serve to pad lawyers' pockets.
source:
ArsTechnica